Bron facebook pagina Dierenziekenhuis Drachten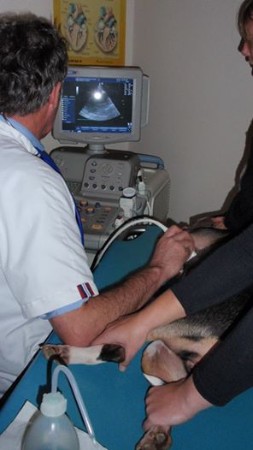 Vandaag kwamen Crimi en Dyno, 2 Bull Terriers, voor een echo van hun hart en nieren. Voor een gezonde fokkerij is het erg belangrijk om erfelijke ziekten uit te sluiten. Gelukkig zijn Crimi en Dyno gezond verklaard!

Today came Crimi and Dyno, two Bull Terriers, for an ultrasound of the heart and kidneys. For a healthy breeding is very important to be excluded. Hereditary diseases Fortunately Crimi and Dyno declared healthy!